Article: An introduction to my practice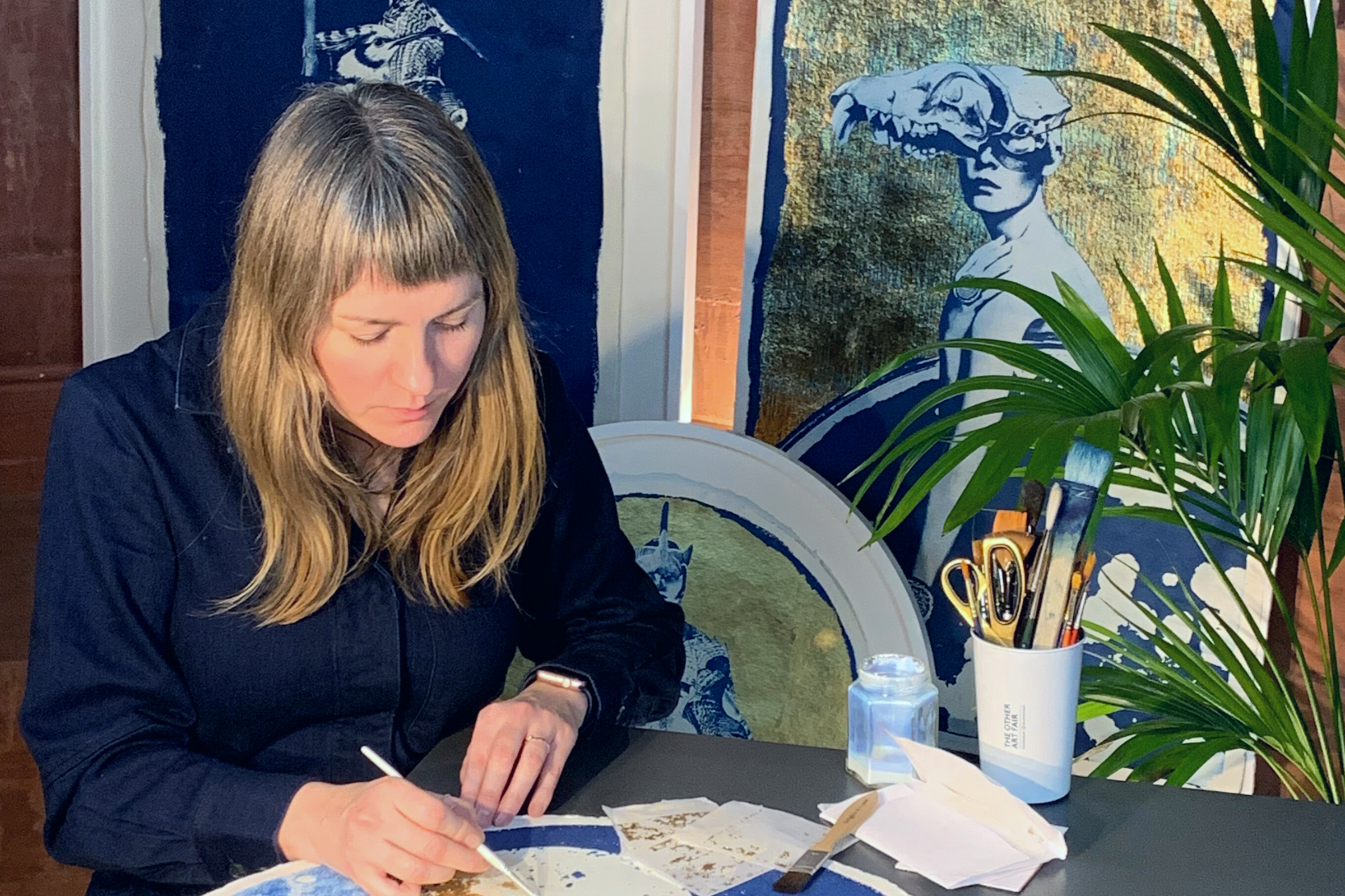 An introduction to my practice
My work explores the boundless possibilities of image production in the age of modern printmaking, with an aim to reinvent, recycle, redefine, experiment, preserve and to celebrate process.

Freedom and experimentation for me were key factors in developing my personal style, through rule-breaking and the blending of art forms and techniques, taking inspiration from traditional photographic approaches with a contemporary technological twist; a fusion of art, photography, history, and above all, science.

I focused on using cyanotypes after revisiting my research on British Botanist and photographer Anna Atkins. Atkins used cyanotypes to document algae specimens for her scientific reference books and in the process established photography as an accurate medium for scientific illustration.

It seemed a fitting tribute to use a light-sensitive process pioneered by a female scientist and fellow photographer in creating my series of inspirational ladies. By embracing technological advances in large-scale negative printing while staying true to the purest and earliest forms of photographic techniques, I examine the complex interactions between human experience, the environment, materials, light, and time, combined with deconstructing and reconstructing images to create intriguing surrealistic stories.

Using naturally occurring chemicals, handmade cotton papers, and precious metals combined with the sun's rays and water, this is one of the purest forms of photosensitive image-making that has stood the test of time from its discovery in 1842.

My art is devoted to exploring human relationships, storytelling, and symbolism, by constructing biographical portraits of these inspirational female figures.

Using the monochromatic colour palette of blue and white, I aim to create unique portraits, embodying an otherworldly aesthetic, pushing the boundaries of how photographic portraiture is viewed in the modern world.

By examining and developing innovative ways of working with photographic, painted, and illustrated images through the medium of hand-cut collage, and mixed media print techniques, I blend science, storytelling, and darkroom alchemy.

Female empowerment, natural history, and science are recurring themes within my work, constructing visual narratives from the lives of extraordinary trailblazing women, celebrating their achievements, uncovering their struggles, and chronicling the stories of often unsung heroes.

By creating an army of heroes, I'm attempting to give them a voice to transform their stories into a symbolic pictorial form and in turn hoping these protagonists' positive messages empower and inspire others.

My love of historical research and scientific experimentation has always played a pivotal role in developing ideas, constructing narratives, and creating art filled with playful enchantment, metamorphosis, imagination, and above all, knowledge.

The exploration of the world around me, both past and present, reaching beyond the boundaries of normal everyday sight is central to my artistic practice.