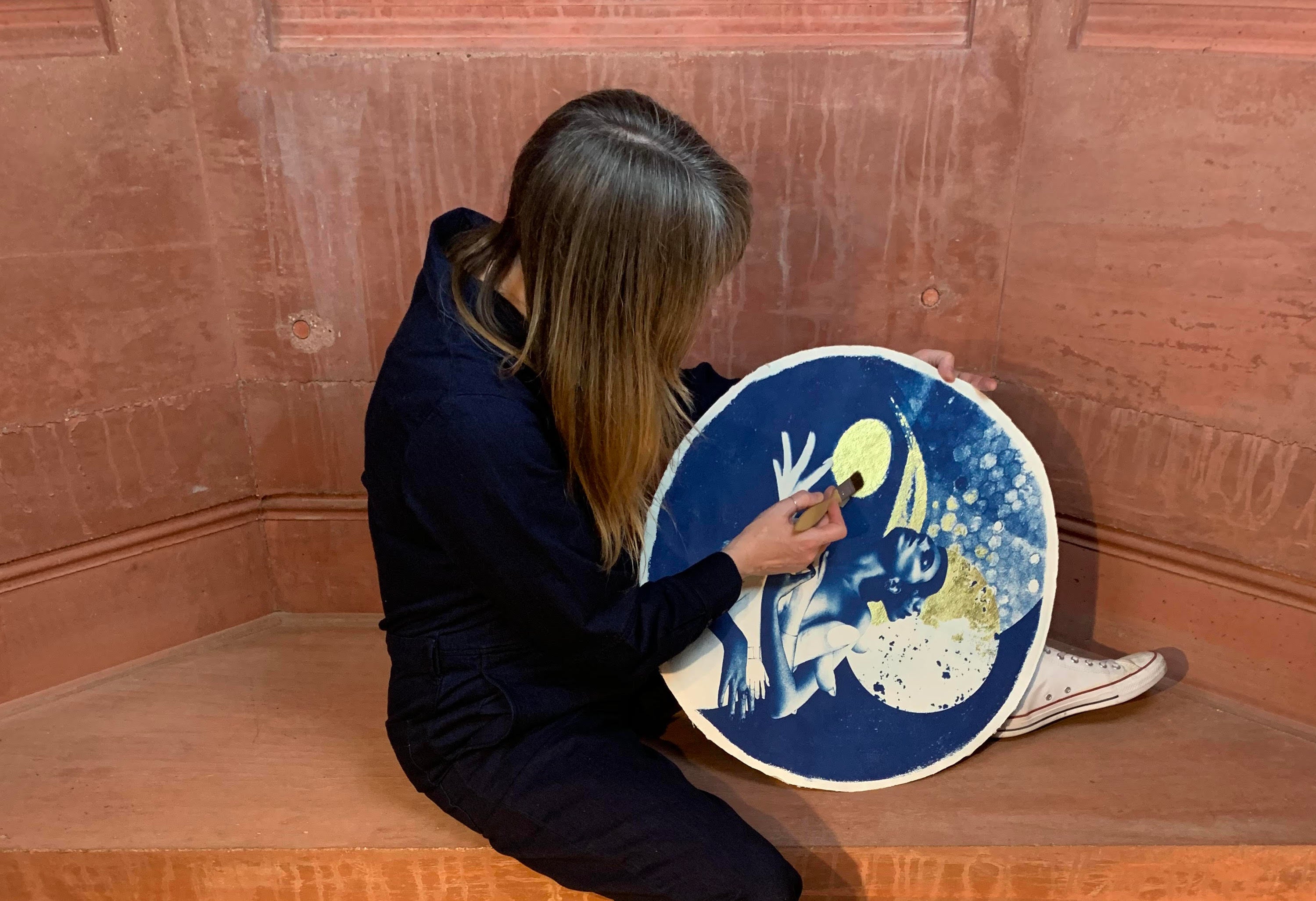 Meet The Others x Chloe McCarrick
The Other Art Fair artist community share the unique and extraordinary stories that make them 'The Other'. Meet artists from across the globe in this compelling series, here featuring Chloe McCarrick.
I'm a London-based photographer and mixed-media printmaker. My art is an exploration of photographic image making, constructing visual narratives of influential, inspirational female figures. I explore relationships between my subject matter, materials, symbolism and experimental techniques.

My medium is a combination of traditional photographic processes. I predominantly use Cyanotype, working on my handmade paper and I expose all of my pieces to natural light - so it's capturing the essence of mother nature within each piece.

The most important thing about my work is to feel connected, to feel connected with the stories, the inspirations behind the pieces, and the science. I want to be able to ignite people's passion to want to delve deeper and learn more.

I'm inspired by natural history, influential female historical and mythological figures, and science. I construct visual narratives to tell the stories of these trailblazing inspirational female figures.

I'm an artist because I love being able to share my inspirations, the stories behind the pieces, and to be able to connect with people - for me it's all about connection.