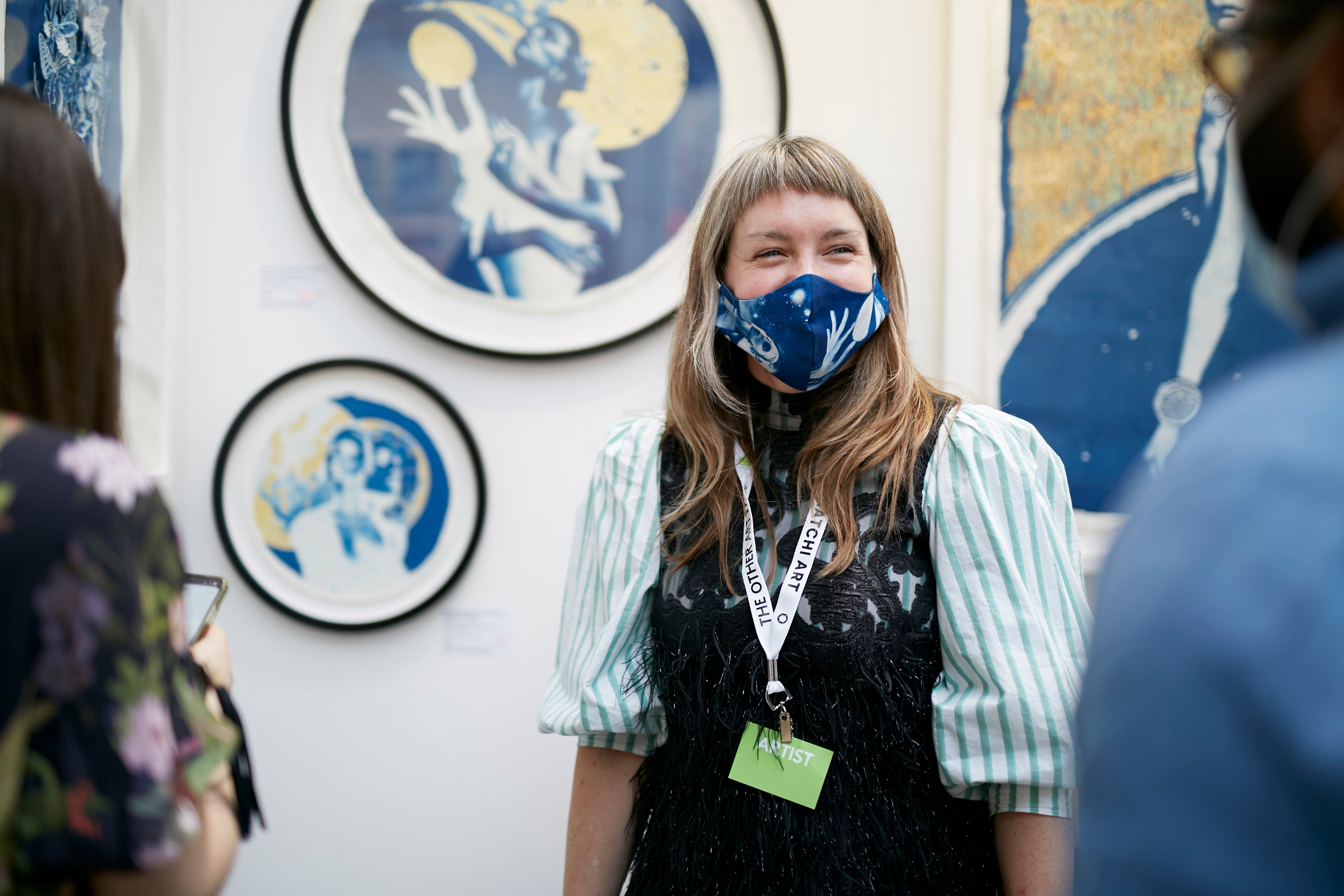 The Other Art Fair- Kings Cross
The Other Art Fair, presented by Saatchi Art, returned to King's Cross this summer for the first in-person London art fair of the year running from 1-4th July. The UK's leading artist-led fair presented an exciting line-up of independent and emerging artists for the fair's 19th London edition. 
Ryan Stanier, Founder of The Other Art Fair comments, "We are so excited to be returning to in-person events this summer. This year has been tough for the arts and events industries but we're coming back fighting, and we're ready to welcome visitors to enjoy and discover art differently."
The Other Art Fair has become one of the most exciting showcases in the world for young artists. It offers astute collectors the chance to discover and buy work directly from global contemporary art's rising stars, with editions now in London, Brooklyn, Los Angeles, Chicago, Dallas, Sydney and Melbourne. Setting it apart from the traditional art fair is its artist-led approach, which presents an opportunity for each artist to meet and sell directly to thousands of buyers onsite.
 If you missed visiting my stand in July you can book tickets at theotherartfair.com now for the next fair in October at The Truman Brewery, London.
It was such a wonderful feeling being back at a real life event and connecting with people face to face again was truly joyful. Here are some of my highlight moments from the fair.
The Other Art Fair Virtual Edition followed immediately online from 6-11 July. The first fully three-dimensional virtual reality art fair, it allows visitors a completely interactive art fair experience – they can navigate a traditional fair layout, browse stands, and in keeping with the ethos of The Other Art Fair, enjoy unparalleled direct access to the most exciting new artists.
Here are some shots of my virtual online booth at the fair.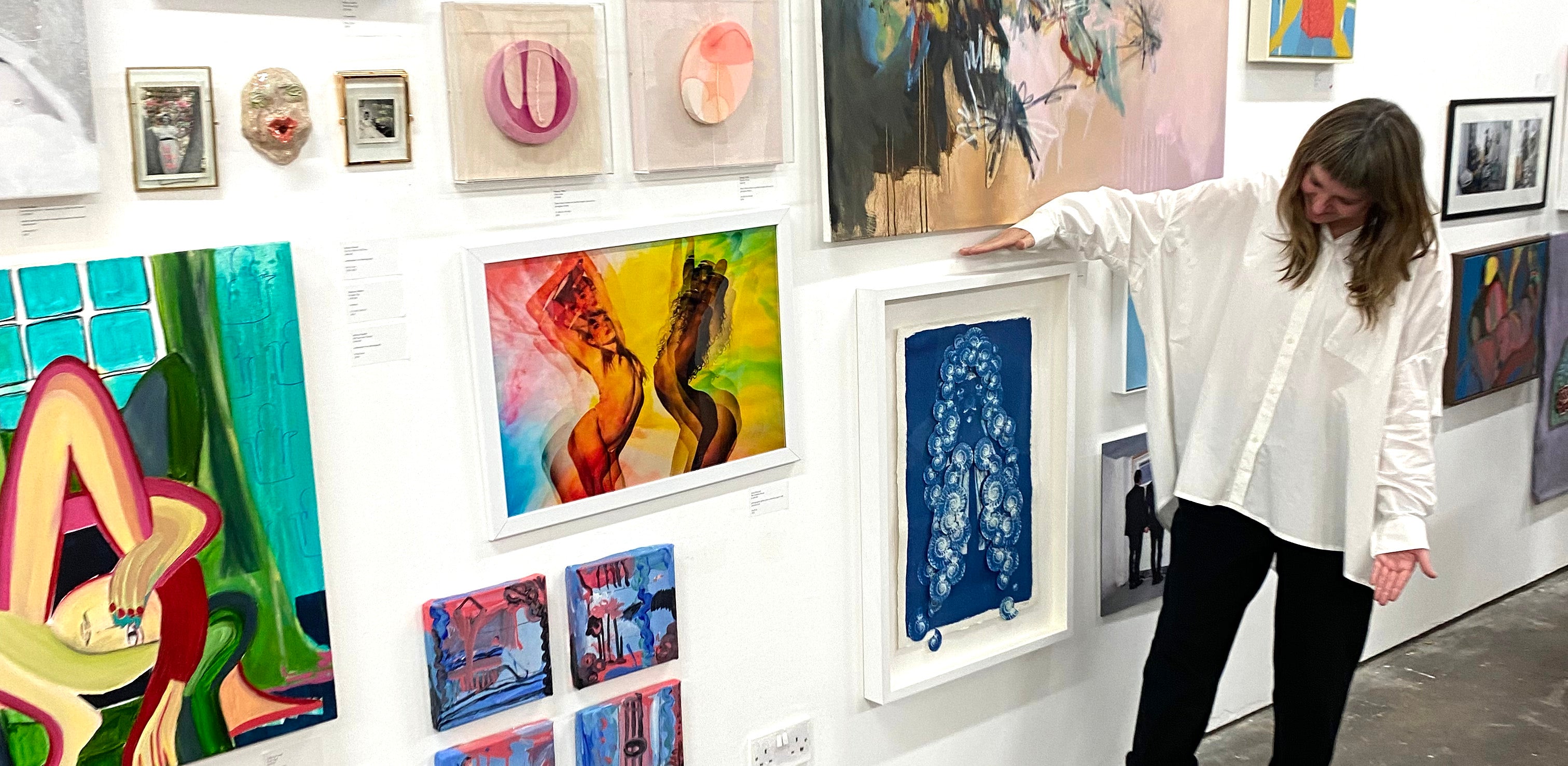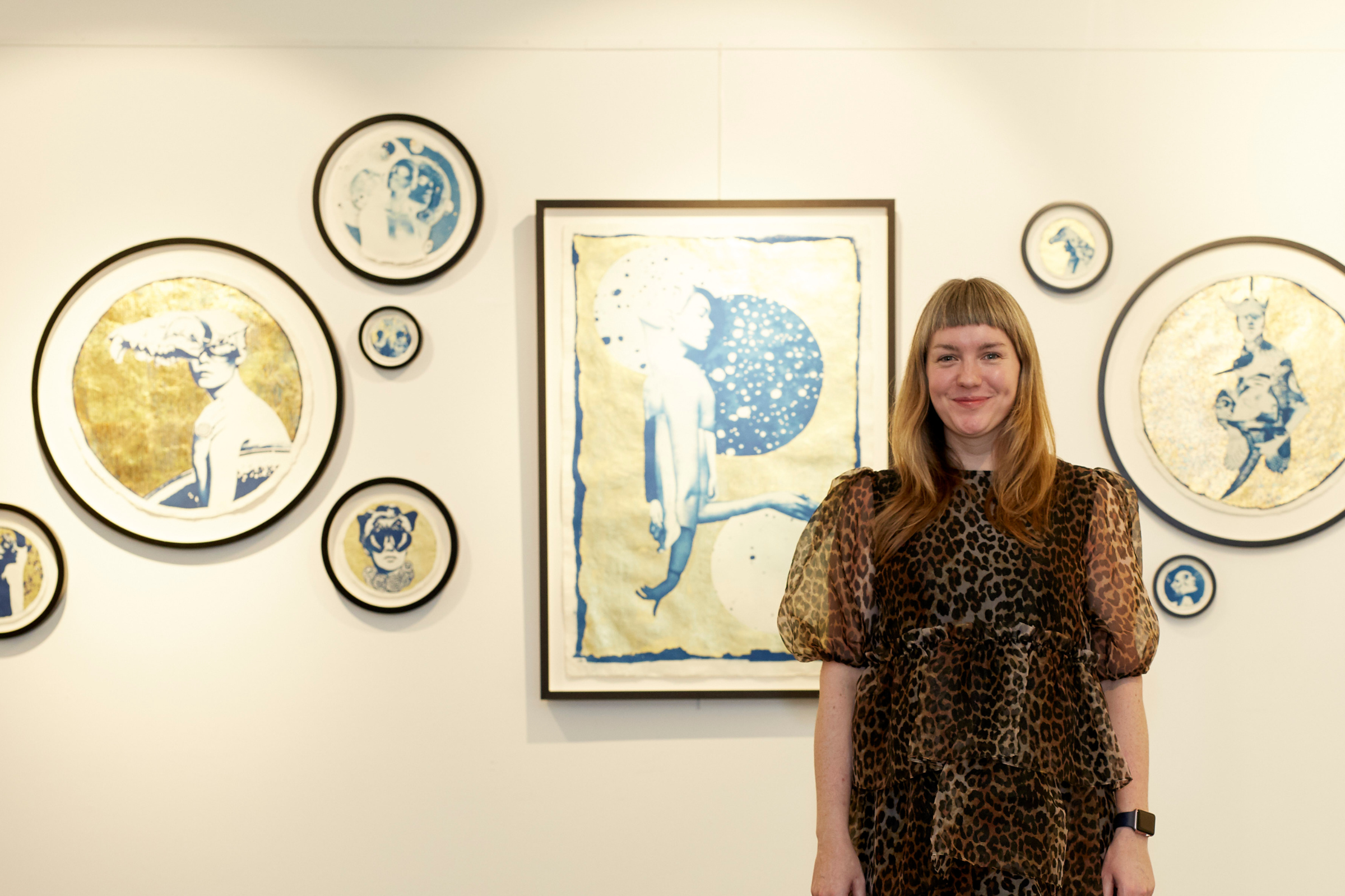 News
Beyond The Blue - pushing the boundaries of how female photographic portraiture is viewed in the modern world.
Read more